Summary Details: A completely different product associated with the car hire business has recently been added to the insurance4carrental.com web site.CChargepass.com which makes paying the London Congestion Charge easy for car renters traveling into or within the London Congestion Charge Zone by handling it on their behalf.
When tourists and business users hire a car in London there is often confusion about the London Congestion Charge. Do they have to pay, what areas does it cover, what happens if they don't pay the charge etc? Car Rental drivers must pay the Charge and a company called CChargepass Ltd was established in 2010 by insurance4carhire founder Larry Dale Ursich to provide assistance to car renters who are either unaware of, or not familiar with, the Congestion Zone Charges in London. They make it easy for the general public and save them money by ensuring that they "never forget to pay"
CChargepass was established based on Larry Dale Ursich's in-depth knowledge of the car rental industry. He has noted that car renters, particularly those from outside the UK, are driving their rental vehicles into the London Congestion Charge Zone, often without being aware of the Zone's existence or lacking sufficient information about how to pay the charge. Often, they incur substantial additional expense by incurring penalty charges and administration fees charged by the car rental companies.
Looking at these difficulties, Larry has now entered into partnership with a leading mobile phone SMS text messaging company to set up a system which will allow CChargepass.com to manage payment of the charge on behalf of renters using text messaging.
Using their services the renter need never again worry or become confused about the Congestion Charge and the fear of incurring steep fines and additional car rental administration charges to add significantly to the cost of their trip.
Philip Suter of jml Property Services the company that runs the car hire excess insurance marketing site www.insurance4carrental.com said "We had been working with Larry for many years going back to 2004 when we started to promote the company he founded insurance4carhire.com."
"He contacted me in the autumn of 2010 to say that his new company was up and running and would we be interested in promoting it? We added the details in March this year to the insurance4carrental site plus links from our self catering holiday rental sites jmlvillas.com and englishcottagerental.com. It looks like another winner that Larry has created"
It works by the customer paying a one-off Annual Registration Fee of £15. This Registration Fee covers their reminder and administration services for one year, no matter how many times he / she visit London CChargepass.com will send the customer a daily SMS text message during the car rental period asking if he/she has entered, or will enter, the Congestion Zone.
If the renter replies with their registered PIN, CChargepass will charge the client's credit card and pay the Charge on their behalf. They will receive confirmation of payment by SMS text and email. If the client has not entered the Zone, there will be no need to reply and CChargepass.com will take no action
More information at insurance4carrental.com/CChargepass.htm
Company Information
jml-property-Insurance.co.uk is part of jml Property Services, the trading name of Jeffrey Milner Ltd. The company is an UK based company that was established in 1979. jml insurance acts as a web promoter for insurance companies selling property insurance including landlord and tenant rental products, pet insurance, wedding insurance, motor insurance, car hire excess insurance (via www.insurance4carrental.com), van hire excess insurance (via www.insurance4vanrental.com),motohome insurance (via www.insurance4motorhomerental.com ),travel insurance and non standard insurance products. They also operate jmlvillas.com an online marketing service for owners of holiday home property to advertise and are part of the jml Group that includes jml Training and Consultancy.
Ends...
© jml Property Services April 2011
Return to Media - Press Releases
_________________________________________
The jml Insurance website advertises and introduces you to many insurance products. To enter this site click on logo below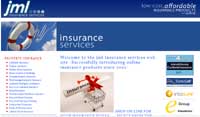 _________________________________________
Car hire Excess Insurance Blog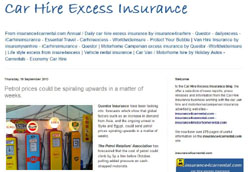 _________________________________________