July is here and there is still time to book your car hire and car hire insurance.....
Released: 1st July 2011
Summary Details: The schools are taking their annual vacation breaks and everyone is busy getting ready for their summer holidays. Many people will be renting a car and there is still time to arrange a rental plus car hire excess insurance from a specialist insurance company.
July and August are the busiest two months for holidays in the northern hemisphere. News has been released by Holiday Autos the long established car hire broker that car research they have carried out that in some countries prices have gone down from the 2010 highs.
The cost of renting a car has risen exponentially over the past few years due to a number of factors, including the recession and recent natural disasters which have squeezed car manufacturers.
The fastest fall in price in the Holiday Autos survey was Ireland where prices have dropped by up to 51 per cent. This is very good news for tourists as Ireland needs as many tourists it can get with it's present economic situation.
Any tourist wanting to take their own car or motorhome will find it is incredibly expensive with return fares by car ferry costing over £400 from Britain to Ireland, whereas a return crossing from Britain to France costs around £130. This means it makes sense to fly and hire a car when you take a holiday in Ireland.
Other destinations that have shown a fall in rental prices have been Spanish resorts and Gibraltar, however hiring a car in France or Switzerland is still expensive.
Insurance4carrental.com / jml insurance advertises car hire companies and car hire excess insurance companies. They are not a comparison site. Each advertiser has their own page and the visitor can then read through the information provided and choose the product they wish to buy.
Holiday Autos, Economy Car hire and Carrentals.co.uk advertise car hire and there are a large number of car hire excess insurance providers advertising. It is often a lot cheaper to buy your car hire excess insurance in advance from an independent insurance company. If you are taking more than two weeks holiday, or renting a car two three times a year it makes sense to buy an annual policy from one of these independents.
Insurance4carrental.com / jml Insurance promotes the following car hire excess insurance companies - insurance4carhire, Questor Insurance, Worlwideinsure, Essential Travel, Odyssey, daily CDW/SLI, dailyexcess.com, iCarhireinsurance and Protectyourbubble.
Any customer purchasing certain insurance4carhire.com or Questor Insurance via the dedicated links on the insurance4carrental.com / jml Insurance websites can currently benefit from discounted car hire excess insurance. The insurance4carhire.com Annual Europe 31 policy is being discounted from £49.00 to £39.20 and worldwide 31 from £65.00 to £52.00. Questor Insurance are continuing their 10 per cent discount till the end of 2011 and customers have to use the special discount code.
Many people taking holidays are renting a Motorhome. Holiday Autos rents out motorhomes, and Questor Insurance and Worlwideinsure can provide motorhome hire excess insurance for Motorhomes which are advertised on the insurance4carrental.com site.
Not everyone goes away on their summer holiday, other have to move home or stay at home carrying out DIY tasks and need to rent a van. Holiday Autos rents out vans and insuremyvanhire.com and iCarhireinsurance offer van hire excess insurance.
Since Van hire excessinsurance was introduced to the jml insurance sites nearly two years ago a vast number of insurance sales have been arranged. Naturally many people only need a van for a day or so, but the risks are high if you don't have van hire excess insurance. Again it is cheaper to buy it from a specialist insurance provider rather than van hire company itself.

Insurance4carrental.com recently started promoting a new product. This is for companies thinking of setting up a car hire company or looking for insurance for their car hire vehicles. Insurecarhire which is a trading name of Sky Insurance Services Group Ltd offers this service.
There are numerous smaller self drive vehicle rental businesses in the UK and there is a simple "obtain a quote page" on the insurance4carrental.com site.
Philip Suter of jml Property Services said. "It is still not too late to make bookings and arrange insurance, you must not forget your travel insurance and we promote a number of insurance companies including Staysure for the over 50's, Direct Travel, Essential Travel, Simple and Quotezone. We are also involved with the self catering holiday homes business via our long established www.jmlvillas.com business"
More information at www.insurance4carrental.com today to take advantages of the great deals the car hire and insurance companies are offering via that site.
Company Information
jml-property-Insurance.co.uk is part of jml Property Services, the trading name of Jeffrey Milner Ltd. The company is an UK based company that was established in 1979. jml insurance acts as a web promoter for insurance companies selling property insurance including landlord and tenant rental products, pet insurance, wedding insurance, motor insurance, car hire excess insurance (via www.insurance4carrental.com), van hire excess insurance (via www.insurance4vanrental.com),motohome insurance (via www.insurance4motorhomerental.com ),travel insurance and non standard insurance products. They also operate jmlvillas.com an online marketing service for owners of holiday home property to advertise and are part of the jml Goup that includes jml Training and Consultancy.
Ends...
© jml Property Services July 2011

_________________________________________
The jml Insurance website advertises and introduces you to many insurance products. To enter this site click on logo below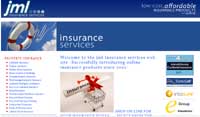 _________________________________________
Car hire Excess Insurance Blog
Return to Media - Press Releases
_________________________________________
Driving in Australia | Driving in Canada | Driving in New Zealand |Driving in the USA |Driving in Europe (with detailed country guides)| Driving in South Africa
_________________________________________
_________________________________________