Summary Details: For the past couple of years Odyssey Car Hire excess insurance have been successfully marketed on the jml Insurance sites. For the next 12 months some products will be discounted via these jml sites.
Back in May 2010, Odyssey car hire excess insurance was added to list of car hire excess insurance advertisers at jml-insurance.co.uk and the insurance4carrental.com car hire site.
From now until the end June 2013 it is possible to buy many of the company's excellent range of car hire excess insurance products at a lower price by using the special "Price Reduction" logo above.
Four products have a price reduction: Europe 31 European Excess Cover - Euro Odyssey which normally costs £39.75 is reduced to £39.00. (€48.10 to €47.19).
Daily Odyssey - Daily Car Hire Insurance that normally costs £3.99 can be yours for £3.89 (€4.83 to €4.71).
World Odyssey - Worldwide Car Hire Insurance costing £59.99 has been reduced to only £51.00 (€72.60 to €61.72).
Finally the Family & Partners Worldwide 31 Cover for 2 policy holders costing £99.99 has gone down to £95.00
Odyssey Insurance is one of the UK`s leading online excess insurance provider, giving business and leisure travellers a great deal to easily insure their car rental Excess insurance, thus avoiding paying out additional monies (Excess Waiver charges) to a car rental companies and saving money.
Pete Smith from Odyssey said "Odyssey`s products are simply comprehensive and thorough and as we are constantly keeping a close eye on the market to offer our customers, the best options available, it seems a natural progression to discount some of our prices to customers purchasing via an exclusive link from a jml website to our site".
Philip Suter of jml Property Services said " We are delighted to be able to offer visitors to our sites the opportunity to save money on the car hire excess insurance."
Odyssey have recently changed the look of their website moving from their original "green" colour scheme and lego below
to this much clearer site with prices of products being displayed in £'s €'s $'s for the international market the company caters for.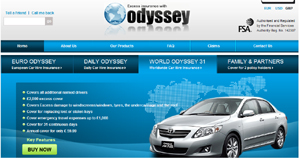 More information at http://www.insurance4carrental.com/Odyssey
Company Information jml-property-Insurance.co.uk is part of jml Property Services, the trading name of Jeffrey Milner Ltd. The company is an UK based company that was established in 1979.
jml insurance acts as a web promoter for insurance companies selling property insurance including landlord and tenant rental products, pet insurance, wedding insurance, motor insurance, car hire excess insurance (via insurance4carrental.com), van hire excess insurance (via insurance4vanrental.com), motorhome insurance (via insurance4motorhomerental.com) travel insurance and non standard insurance products and irishpropertyinsurance.com for the Irish market.
They also operate jmlvillas.com an online marketing service for owners of holiday home property to advertise and are part of the jml Group that includes jml Training and Consultancy.
© jml Property Services June 2012
FAQs About car hire insurances @ Odyssey
Odyssey car hire excess insurance is now marketed on the insurance4carrental.com website - May 2010
Odyssey Car Hire Insurance featured provider - October 10
Return to Media - Press Releases
Return to Car Hire Excess Blog Notes Info

_________________________________________
The jml Insurance website advertises and introduces you to many insurance products. To enter this site click on logo below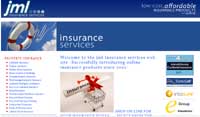 _________________________________________
Car hire Excess Insurance Blog