Summary Details: insurance4carrental is pleased to announce that as from the 14 May 2010 Odyssey car hire excess insurance has been added to list of car hire excess insurance advertisers.
Odyssey car hire excess insurance is now being promoted on the insurance4carrental site
Odyssey Insurance is the UK`s leading online excess insurance provider, giving business and leisure travellers the best deal to easily insure their car rental Excess insurance, thus avoiding paying out additional monies (Excess Waiver charges) to a car rental company.
Odyssey offers a great range of car insurance products including:
Euro Odyssey European Car Hire Insurance - Europe 31 - £39.75 per year.
Daily Odyssey - Daily car hire insurance - Worldwide at £3.99 per day
World Odyssey 31 - Worldwide car insurance at £59.99 per year
Family and Partners - Cover for 2 policy holders in Europe or Worldwide at £69.99 per year
Odyssey 75 -85 for clients aged from 75 to 85 years of age Europe £59.99 and Worldwide £69.99
Greg Holmes from Odyssey said "Odyssey`s products are simply comprehensive and thorough " . Greg added " We are constantly keeping a close eye on the market to offer our customers, the best options available ".
Odyssey Insurance provides customers the opportunity to easily compare prices, products, features and benefits in one place. Odyssey`s detailed policy descriptions include all the features and benefits of our entire range of products.
Philip Suter of jml Property Services said " We are delighted to be able to introduce customers to this new provider as so many people are now taking out car hire excess insurance and saving a lot of money by buying it from independent insurance companies like Odyssey"
Greg Holmes said "We are delighted to have insurance4carrental.com as an affiliate and wish them every success with the busy summer car hire market ahead."
More information at /odyssey.htm
Ends
Company Information
jml-property-Insurance.co.uk is part of jml Property Services, the trading name of Jeffrey Milner Ltd. The company is an UK based company that was established in 1979. jml insurance acts as a web promoter for insurance companies selling property insurance including landlord and tenant rental products, pet insurance, wedding insurance, motor insurance, car hire excess insurance (via www.insurance4carrental.com), van hire excess insurance (via www.insurance4vanrental.com), travel insurance and non standard insurance products. They also operate jmlvillas.com an online marketing service for owners of holiday home property to advertise and are part of the jml Group that includes jml Training and Consultancy.
© jml Property Services May 2010
FAQs About car hire insurances @ Odyssey
Odyssey car hire excess insurance is now marketed on the insurance4carrental.com website - May 2010
Odyssey Car Hire Insurance featured provider - October 10
Return to Media - Press Releases
Return to Car Hire Excess Blog Notes Info

_________________________________________
The jml Insurance website advertises and introduces you to many insurance products. To enter this site click on logo below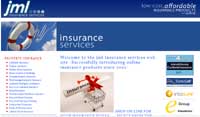 _________________________________________
Car hire Excess Insurance Blog