Whether you are hiring a car for a couple of days or a couple of weeks you will usually find that you have to pay an additional amount for the "excess insurance". It is usually much cheaper to buy this separately from a specialist insurance company than buying it when you book the hire car.
At the moment two providers insurance4carhire.com and Questor Insurance have special discounted deals. They can only be found at certain websites and one of these is the www.insurance4carrental.com site. All a customer has to do is go to the insurance4carrental.com site, click on the specific insurance company advertiser's page and follow the link to the insurance company's own website. In the case of Questor there is a discount code to copy and paste.
If you are taking more than one holiday a hire when you hire a car or your main holiday is in excess of 12 days it makes a lot of economical sense to buy an annual policy.
Most specialist insurance companies have Daily, European or Worldwide policies available. A lot of people don't know that if they lose the car keys, there is not another set 20kms away at the car hire reception. If you lose the car keys this can cost around GBP £250 for a replacement set.
If the car renter had taken out car hire excess insurance this extra could have been included. This does not apply to all car hire insurance companies so it most important that the hirer checks this before buying if they require that cover.
Apart from insurance4carhire.com and Questor Insurance, the insurance4carrental.com web site promotes car hire insurance products from Essential Travel, WorldwideInsure, Odyssey, ICarhireinsurance.com and ProtectYourBubble.
This summer is a time when people will be watching their costs. A really great way to save money is to hire a Motorhome. You can arrange Motorhome hire (and of course car and van hire) via Holiday Autos at the insurance4carrental.com site. jml Property Services have been working with Holiday Autos for a number of years now.
Taking a holiday in a Motorhome means that you have the feedom to travel around and stay where you want to. If the weather is really good and you want to stay an extra day in a particular location then you just stay. Most sites have power, washing facilities so you can charge up your batteries and the vehicle's at the same time.
When you rent a Motorhome, like with hiring a car you will need to take out excess insurance. Questor Insurance and WorldwideInsure both offer Motorhome / Campervan hire excess insurance products via the insurance4carrental.com site .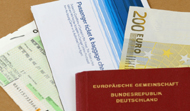 If your passport is about to expire, now that we are in the busy season, do make sure that you apply early for any renewals and check the expiry date of every member of the family as well. There are also over six "compare" the car hire insurance product sites on the web and most likely by the end of 2011could be more.
More information at insurance4carrental.com
Company Information
jml-property-Insurance.co.uk is part of jml Property Services, the trading name of Jeffrey Milner Ltd. The company is an UK based company that was established in 1979.
jml insurance acts as a web promoter for insurance companies selling property insurance including landlord and tenant rental products, pet insurance, wedding insurance, motor insurance, car hire excess insurance (via www.insurance4carrental.com), van hire excess insurance (via www.insurance4vanrental.com),motohome insurance (via www.insurance4motorhomerental.com ),travel insurance and non standard insurance products. They also operate jmlvillas.com an online marketing service for owners of holiday home property to advertise and are part of the jml Group that includes jml Training and Consultancy.
© jml Property Services May 2011
Ends...
Return to Media - Press Releases
Return to Car Hire Excess Blog Notes Info

_________________________________________
Car hire Excess Insurance Blog