Summary Details: insurance4vanrental.com has just been added to the insurance4carrental.com website as a specialist section as a result of business development.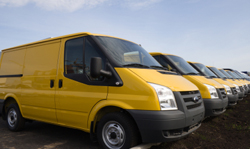 In September 2009, insurance4carrental started advertising van hire excess on their site for Towergate Underwriting Group. Earlier in March insurance4carrental changed the Van Hire excess insurance page to reflect the fact that Towergate's new product had gone live and the enquiries from the insurance4carrental site go to this new site on a dedicated link.
Philip Suter of jml Insurance that runs the car hire and van hire excess marketing site said "We have seen information stats from our advertiser who have made several van hire excess sales this month via our marketing and decided that it would now make sense to actually launch the specialist van hire excess insurance under it's own name insurance4vanrental.com.
There are numerous van renters throughout the UK who are hire vans everyday. They can be moving home, collecting furniture from retailers or builders needing an alternative vehicle whilst their van is being serviced".
Philip went on to say "The van hire companies will be very busy with the Easter holidays fast approaching as not everyone is going on holiday. It is a great time to pick up bargains or even hire a van to clear out the clutter in the attic and take it to a car boot sale.".
"We currently have one specialist provider advertising van hire excess insurance on the site and hope to attract further insurance companies as the site develops."
As the van rental market has grown holiday autos, has also included this to their product range in the UK that also includes international car hire and motor home rental. jml Property Services are holiday autos agents and further information can be found at: www.holidayautos.co.uk
Company Information
jml-property-Insurance.co.uk is part of jml Property Services, the trading name of Jeffrey Milner Ltd. The company is an UK based company that was established in 1979. jml insurance acts as a web promoter for insurance companies selling property insurance including landlord and tenant rental products, pet insurance, wedding insurance, motor insurance, car hire excess insurance (via insurance4carrental.com),van hire excess insurance (via insurance4vanrental.com) travel insurance and non standard insurance products. They also operate jmlvillas.com an online marketing service for owners of holiday home property to advertise and are part of the jml Group that includes jml Training and Consultancy.
© jml Property Services March 2010