Insurecarhire.co.uk self drive vehicle insurance added to insurance4carrental.com

Released: 11th April 2011
Summary Details: The insurance4carrental.com web site has recently started to promote insurance from Insurecarhire for companies operating self drive car hire, van hire and motorhome hire in the UK
There are numerous small car hire companies operating in the UK with a car, van or minibus fleet that only has a few vehicles in it. Many companies might only have ten vehicles or less and they need to run a system that is easy to manage and can also be paid for on a daily basis. Insurecarhire even covers the "Classic vehicle" self drive hire market.
Insurecarhire is a trading name of Sky Insurance Services Group Ltd who were established over twenty five years ago back in 1984.
The main Vehicle Insurance Products that insurecarhire offers are:
o Self Drive Hire Insurance available on either "Pay-as-you-Go" or Annual Basis
o Accident Management Insurance & Credit Hire Insurance
o Taxi Hire Insurance along with Public, PCO & Private Hire Insurance
o Classic Self Drive Hire Insurance oUK & European Breakdown cover
o Motorhome Hire Insurance & Campervan Hire Insurance
o Horsebox Hire Insurance oMotor Trade Insurance & Self Drive Hire Insurance
Philip Suter of jml Property Services said " After promoting car hire excess insurance, van hire excess insurance, motorhome excess insurance together with car, van and motorhome hire products for advertisers on the jml Insurance sites for a number of years it is really good to have an insurance product that smaller vehicle hire companies based in the UK can use."
There is an easy to use application form on the advertiser's page on the www.insurance4carrental.com and the www.jml-Insurance.co.uk sites and enquiries will then be answered by Insurecarhire.co.uk staff who are experienced in the Self-drive Hire insurance industry and are fully able to assist customers with on-line insurance solutions tailored to meet their needs. Their wide range of industry knowledge and experience enables them to deliver quality products at competitive prices, whilst ensuring the highest levels of customer satisfaction at all times
More information at insurance4carrental.com
Company Information
jml-property-Insurance.co.uk is part of jml Property Services, the trading name of Jeffrey Milner Ltd. The company is an UK based company that was established in 1979. jml insurance acts as a web promoter for insurance companies selling property insurance including landlord and tenant rental products, pet insurance, wedding insurance, motor insurance, car hire excess insurance (via www.insurance4carrental.com), van hire excess insurance (via www.insurance4vanrental.com),motohome insurance (via www.insurance4motorhomerental.com ),travel insurance and non standard insurance products. They also operate jmlvillas.com an online marketing service for owners of holiday home property to advertise and are part of the jml Group that includes jml Training and Consultancy.
© jml Property Services April 2011


Return to Media - Press Releases

_________________________________________
The jml Insurance website advertises and introduces you to many insurance products. To enter this site click on logo below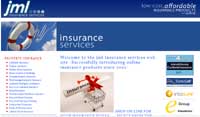 _________________________________________
Car hire Excess Insurance Blog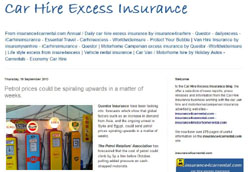 _________________________________________
Return to Media - Press Releases
_________________________________________