___________________________________________

Carrentals.co.uk is the comparison search engine for luxury and budget car hire. We make searching for car hire convenient and easy. We don't add a penny to your quotes and we even have exclusive deals you won't find anywhere else!
If you need a hire car for business trips or holiday rentals, just one search with us will enable you to compare prices of up to 50 car hire companies in seconds, all in one place.
Click on logo below for more information and to book a car

___________________________________________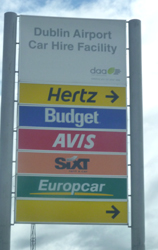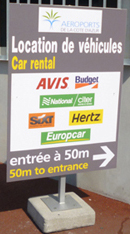 See also: A-Z listing
After Monaco London has electric car hire - April 2011

An award winning start to 2012 for Holiday Autos - February 2012
Beware bogus car hire deals - December 2011
Car hire company Offers Travellers a Cheaper Alternative to Trains for Going Home This Christmas - December 2012
Car hire jargon - What does it all mean?
Car Hire Excess Jargon @ Essential Travel

Car hire insurance for Irish residents
Car hire prices fall for first time in four years say Holiday Autos - June 2011
Car hire shortages in Spain in the summer of 2012? - February 2012
CDW - Collision Damage Waiver @ Questor Insurance
Damage liability waiver – what is it?
M50 Barrier Free Tolling system - Dublin - Ireland
No car hire shortages in the summer of 2011
Rogue Car Hire Price Comparison Sites Leaving Thousands of Holidaymakers High and Dry says Holiday Autos Press Release - April 2011
Tips to Avoiding Excessive Car Rental Costs from Carrentals.co.uk - June 2010
TripAdvisor links with Holiday Autos for new partnership - July 2011
Useful tips for a great car hire experience
Warning from Car hire Rental companies
Warning Triangles - Reflective Vests
and this useful guide from the the British Vehicle Rental and Leasing Association - BVRA Guide to renting a car - July 2011
and The UK European Consumer Centre - UK ECC has an excellent guide "Car hire across the EU - what you should know" which can be download, for your information and use, by using the link below.
___________________________________________
___________________________________________
For topics on car hire, van hire and Motorhome / Campervan hire take a look Here
___________________________________________
The jml Insurance website advertises and introduces you to many insurance products. To enter this site click on logo below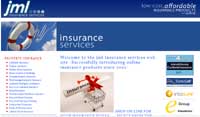 ___________________________________________