Driving in Austria

Driving in Belgium

Driving in Bulgaria

Driving in Canada

Driving in Cyprus

Driving in The Czech Republic

Driving in Denmark

Driving in Europe (with detailed country guides)

Driving in Finland

Driving in France and Corscia

Driving in Germany

Driving in Greece and the Greek Islands

Driving in Holland

Driving in Hungary

Driving in Iceland

Driving in Ireland

Driving in Italy Sardinia and Sicily

Driving in Luxembourg

Driving in Malta and Gozo

Driving in Monaco

Driving in The Netherlands

Driving in Poland

Driving in Portugal

Driving in Russia

Driving in Spain The Balearrics and The Canary Islands

Driving in Sweden

Driving in Switzerland

Driving in United Arab Emirates UAE

Driving in The UK - England - Scotland - Wales & Northern Ireland
Travel Videos
MP3 Downloads
Main points to consider when driving in any country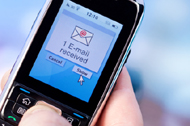 Mobile Phones - More information Here

Seat Belts - More information Here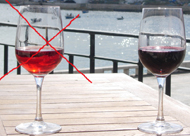 Drink Drive Laws - More information Here
__________________________________________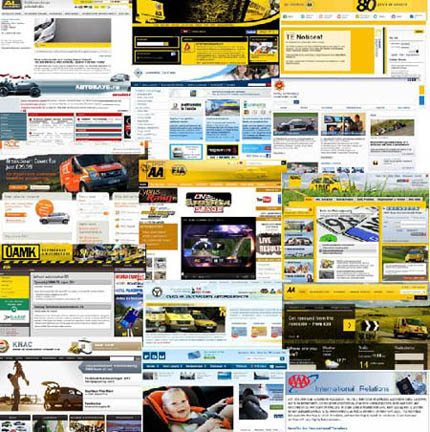 We have included links to International Motoring Organisations for each individual country whereby you can find out additional information (in some cases you will need the web search engine translation service)
__________________________________________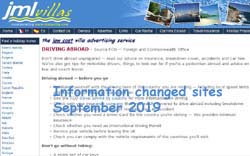 Each year, thousands of Britons are injured in road accidents while on holiday. If youíre injured in a road accident abroad and donít have valid insurance cover, you could face costly medical bills.
Read on for tips on free healthcare in Europe, and safe driving while abroad - Click on the logo below to enter the Directgov site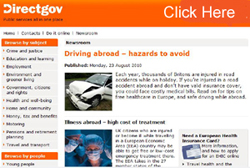 __________________________________________
Travel guides from Zest Car Rental / Economy Car Hire:


Questor Insurance's Travel postcard Guide to Switzerland Here

Questor Insurance's Travel postcard Guide to Sweden Here

Questor Insurance's Travel postcard Guide to Cephalonia Here
Find out more about Car Rental Here

Back to top | Return to car hire excess insurance Home page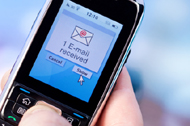 Mobile Phones - in the majority of countries worldwide it is an offence to use a hand held mobile phone whilst driving and hands free equipment is not to reliable or always legal. Don't risk using one as you can receive a heavy fine in most countries and more important cause a serious accident.

Seat Belts are compulsory in front and rear seats in cars, vans, motorhomes in most countries. There are also restrictions on children sitting in front seats without a proper restraint in many countries. Make sure you always wear a seat belt as a driver or passenger (and that includes passengers in taxis and mini buses)
It is not a lot and in some countries even to drink the glass on the right would be breaking the law if you drove afterwards in others a sip would be too much see "Wine" below
.
In many African, South American countries and European countries you cannot drive after drinking alcohol. This is Zero level.

"Wine
- even a sip will send you over the limit and invalidate your insurance in Parkistan, Cuba, Indonesia, Romania, Jordan and Nigeria, according to Rhinocarhire.com which produces a comprehensive guide."
With so many countries now have a very low limit (small glass of wine) or Zero consumption, It is better to avod drinking alcohol if you are going to drive.
__________________________________________
See also: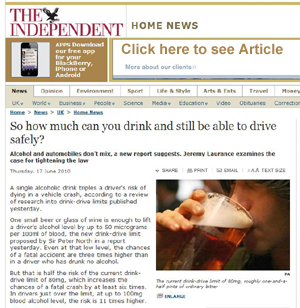 So how much can you drink and still be able to drive safely? - The Independent (UK) June 2010 - Click Here to go to site
See the guide below for further information