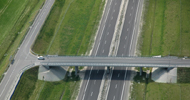 Motorways: A "vignette" (vignette routičere) must be displayed in your windscreen in order to use the motorways. If you hire a car from Geneva airport you can either rent via the French side or Swiss side. If you have rented on the French side and are going to be only driving in France, make sure you return the car without crossing the border and end up buying a vignette that will be valid for a year and you only use it for 10 minutes! It is easy to do.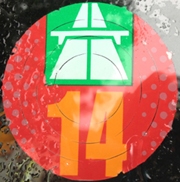 The Vignette is for any vehicle (including motorcycles) and trailer up to 3.5 tonnes using the motorway (roads marked by green signs). must pay a motorway tax. It is valid for one year (1 January to 31 December) and can be bought at post offices, service stations, automobile associations, railway stations, border crossings and fuel outlets close to the Swiss border. Failure to display the vignette when driving on an autoroute/motorway will result in a fine plus the cost of the vignette. Find out more Here or Here

Seat Belts: Seat belts are compulsory for all occupants (front and rear) and from 1 April 2010 approved child seats became compulsory for children up to the age of 12 and measuring less than 150cm. Up until 31 December 2012 there is an exception to the rule for seats equipped with a two-point safety belt. Seats must be conform to ECE Regulation R44.03 or R44.04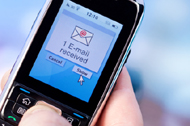 Mobile phones: Can only be used with a hands-free system. Don't risk using one as you can receive a heavy fine in most countries and more important cause a serious accident.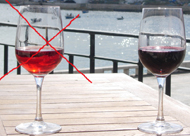 Drink and Driving: Blood alcohol limit is 0.05 More information Here This is a very low limit, so it is best not to drink and drive in Switzerland.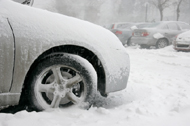 Winter Tyre Requirement: Not compulsory, however, if you are involved in an accident, you as the driver may be fined for not using winter tyres -Snow chains: Are obligatory in some winter conditions
Helmets: Are compulsory for driver and passenger on all scooters, motorbikes, quad bikes and trikes.
Radar detectors: Are illegal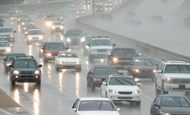 Headlights: Must be used in tunnels, theys should be on and dipped during daylight hours, especially on major routes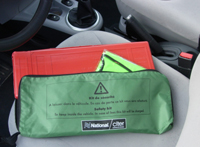 Warning / Emergency Equipment: Warning triangles - Each vehicle must carry a red warning triangle, however reflective vests are not obligatory at the moment.
The Alps cause many climatic variations throughout Switzerland. In the higher alpine regions temperatures tend to be low while the lower land of the northern area has higher temperatures and a warmer summer.

Disabled Parking:
The Blue Badge is recognised in all European countries
-
More information Here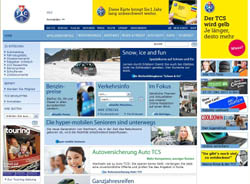 Touring Club Suisse - (TCS) Click on image on left to enter the site

Information from holiday autos about Switzerland
Switzerland, with its unique French, German and Italian cultural differences has something to offer everyone. From dramatic landscapes, the highest mountains in Europe and its quaint country settings to historic castles and heritage - all of these located so close to one another. The most popular areas are: the Engadine, the Berner Oberland, the Valais and the Ticino. .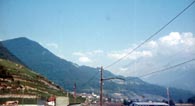 Don't be fooled into thinking if you don't own a pair of skis you shouldn't go. Switzerland has something for everyone, come rain or shine. Book cheap car hire in Switzerland and explore the land of clocks, glockenspiels and, of course, Heidi. Don't forget, if you book Switzerland car hire to drive on the right.
car hire in Geneva - Once you've bought your watch and checked out the world's tallest water fountain, book Switzerland car hire and see what else Geneva has to offer. Drive to Lausanne and check out the Cathedrale Notre-Dame. You won't see a man with a hunch but it's impressive all the same. The Chateau de Chillon is well worth the car ride, with secret passages and medieval dungeons.
top driving tip - Geneva has 'blue zones', you'll need to display a parking disc to park here.