Key rules, regulations and things to know
Drive on the left overtake on the right.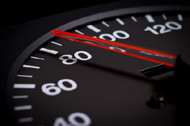 Speed Limits: Towns and cities is 50 km/h (31 mph) - Open road dual carriageway is 100 km/h (62 mph). On most of New Zealand's main rural roads, the speed limit is 100km/h (62 mph)unless a sign says a lower speed applies. The speed limit is generally 100km/h on motorways.

Speeds and distances on road signs appear in kilometres. Not miles.
Allow more time than you think you need to complete your journey. Although distances may seem relatively small, many roads can be unsealed, narrower than what youíre used to and cover hilly terrain.

Park on the left, as well so that youíre not facing the oncoming traffic on the same side of the road.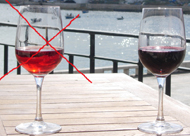 Drinking and Driving: Limit is 0.08 More information Here

You must come to a complete stop at a STOP sign. If cars are coming, you must give way to them.
You donít have to come to a complete stop at a GIVE WAY sign if the coast is clear. But you do have to slow down, check for oncoming traffic and prepare to stop before you proceed.
Special give way rules apply at intersections when one vehicle will cross the path of another, or where two vehicles are waiting on STOP or GIVE WAY signs or where there are no signs. In these cases, if youíre turning, you need to give way to all vehicles that are going straight through the intersection. In all other situations, give way to vehicles that are going straight or are coming from your right.
You canít turn left on a red light. No exceptions.
If the centre line on your side of the road is yellow and unbroken, you canít overtake. Itís illegal (and usually dangerous) to do so.
Donít sound your horn unless youíre warning other drivers of imminent danger.

Seat belts must be worn by the driver and all passengers at all times. And if youíre travelling with a baby or young child, make sure theyíre travelling in an approved car or booster seat.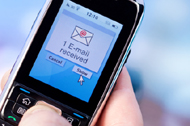 Mobile Phones Drivers must not use a hand-held mobile phone when driving, unless the device is completely hands-free or mounted securely to the vehicle - and touched infrequently and briefly. Writing, reading or sending text messages on a mobile phone while driving is also illegal. Don't risk using one as you can receive a heavy fine and more important cause a serious accident.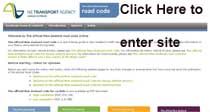 The Official New Zealand Road Code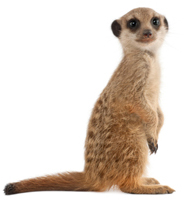 Watch out for animals on the road. Wildlife and farm animals are known to cross roadways throughout the country. If you see them, wait for them to pass. And donít sound your horn, as it may startle them.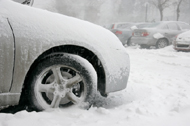 Winter conditions can be harsh, particularly in mountain areas. Your rental company will usually be able to provide snow chains with your vehicle. Do ask for them if necessary and make sure you know how to use them.

Travel Tips from

holiday autos: New Zealand consists of two main islands appropriately named the North Island and the South Island. The climate in the North is subtropical whereas in the South it is temperate.

Both islands are mainly mountainous yet offer a vast diversity of spectacularly beautiful landscapes from deep alpine lakes, dense subtropical forest, sweeping coast-lines and endless grassy plains. The North Island is well known for its steamy volcanoes and geysers and the South Island for its fjords and glaciers.

New Zealand is also a playground for adventurous activities including bungy-jumping, sky-diving, jet-boating, canyoning, sport-fishing, skiing and surfing.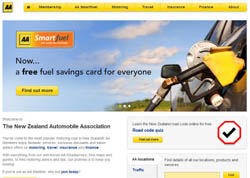 The New Zealand Automobile Association - Click on the Image above to enter site
Information from holiday autos about New Zealand
Itís not all sheep and hobbits in New Zealand. Book car hire New Zealand and explore a land where lizards live to 100. Good news is they drive on the left just like us. An affinity with wetsuits will also help.
Be sure to plan your route before you book cheap car hire in New Zealand as the country's bigger than you think. Make the most of cheap New Zealand car hire today and explore this amazing country at your own pace.
car hire in Auckland - Get your nose ready for a traditional Maori welcome. Public transport here is not the best, so book a hire car and really explore the city. For an Antarctic adventure head to Kelly Tartonís Antarctic Encounter. Itís underwater. Terrific. Alternatively, head out of town to Rotorua. It smells of poo but itís geysers are pretty impressive.
car hire in Wellington - Itís windy in Wellington. Itís also New Zealandís capital so youíll find a host of things to keep you occupied. Book carhire and see it at your own pace. Take a drive south to the Waitomo caves. Jump in a wetsuit and a rubber ring for a thrill-seeking ride in the dark. Not really your cup of tea? Book cheap car hire New Zealand and save some cash for Te Papa Ė itís the museum of all museums. You can even get married there if you like.
car hire in Christchurch - Christchurch. The perfect base to rent a car and head off exploring the South Island. Head across country, jump in a helicopter for a ride to the top of a glacier. For the more adventurous of you, grab a pair of talons and hike it instead. Everyone loves dolphins. With New Zealand car hire head north to Kaikoura, grab your speedos and jump in.
car hire in Queenstown - Queenstown. Extreme sports capital of the world. Itís also the perfect base to book cheap New Zealand car hire and head off exploring. Be prepared to throw yourself out of a plane, off a bridge or down a hill in a giant ball. None of which are advisable to do in your hire car. To get rid of your headache take the car rental south to Milford Sound, itís really quiet. Pack your camera, the scenery is jaw-dropping.
top driving tips- When turning left at intersections give way to traffic crossing or approaching from your right.
Parking is free on weekends in the city centre in Wellington.
Only parallel park in the direction of traffic flow on your side of the road. Otherwise youíre car may not be there when you return.
Be on the lookout for Kea birds, they can make a tasty meal out of your car tyres.
Capital: Wellington
Telephone Country Code: +64
Further Information:
NZ Transport Agency Official government website. Contains the full New Zealand Road Code (road rules) as well as information designed especially for tourists.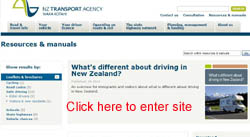 See also....
AA launches ĎAA Thriftyí - a new partnership with Thrifty Car Rental - New Zealand Automobile Association - October 2011
Rugby World Cup Brings in Record Spending in the Car Rental Sector - October 2011
Return to essential travel guides index
Finally, Donít forget your car hire excess insurance and buy it before you set off
Donít get stuck with paying high excess charges if your hire car gets stolen or damaged. Protect yourself before you head to New Zealand with insurance4carrental car hire insurance