Key rules, regulations and things to know
Driving: Drive on the right and overtake on the left.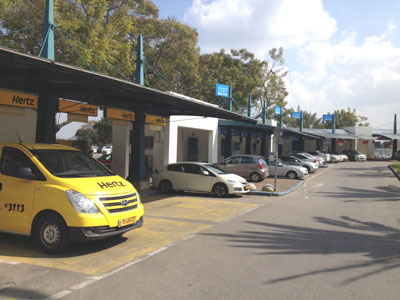 Hiring a car in Israel - Please note that a rental car cannot be taken into Palestine, however there are exceptions road 90 by the Dead Sea is partly in Palesetine (West Bank) and that is permitted. Vehicles in Israel have yellow number plates with black numbers / letters, in Palestine they are white with green numbers / letters except taxis which are green plates with white numbers / letters.
There will also be border check points on road 90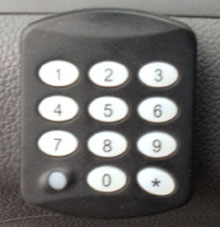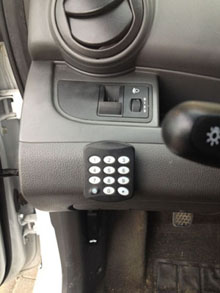 When you hire a car you will most likely have one of these. eA key pad with a four digit code that must be entered before the engine will start.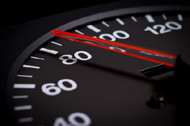 Speed limits
Built-up-areas: 50km/h Outside towns: 80 /90km/h Tolled motorway 110km/h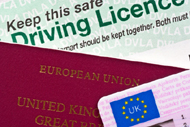 Driverís licences: Any valid driverís licence is accepted provided it bears the photograph and signature of the holder and is printed in English.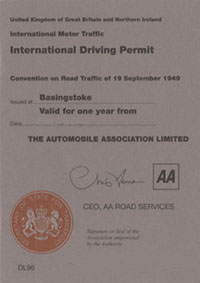 According to the AA you are advised to obtain an International Driving Permit.
The minimum age
for driving a car
in Israel is 17 years old however you will have to be over 21 to hire a car.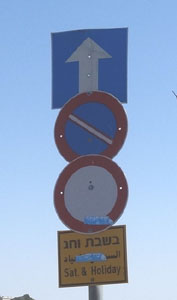 Road Signage - International type with place names in English and Hebrew.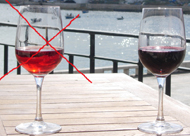 Drinking and Driving:
0.05 - If the level of alcohol in the bloodstream is above the legal limit the offender can incur severe penalties including a fine, imprisonment and / or confiscation of his /her driving licence
More information Here
As the level is very low, it is best not to drink and drive.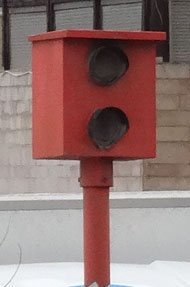 Speed cameras are small and tall and red in colour and very similar to those in the Netherlands the UK and Ireland. They will be located at traffic light intersections on dual carriage ways and other roads. There are not always warning signs so take care. The police also patrol with hand held radar speed guns.

Seat belts: It is compulsory for front and rear seat occupants to wear seat belts.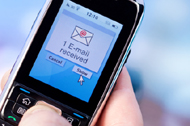 Mobile Phones: It is illegal to use a hand held mobile phone whilst driving. Don't risk using one as you can receive a heavy fine in most countries and more important cause a serious accident
Take great care when driving on 2 / 3 lane roads, other drivers do not always overtake on the left, quite often it could be the right!
Telephone Country Code: +972
Police 100 - Fire 102 - Ambulance 101 Dialing 112 from a mobile phone will connect you to the emergency services
It is not a lot and in some countries even to drink the glass on the right would be breaking the law if you drove afterwards in others a sip would be too much see "Wine" below

"Wine
- even a sip will send you over the limit and invalidate your insurance in Parkistan, Cuba, Indonesia, Romania, Jordan and Nigeria, according to Rhinocarhire.com which produces a comprehensive guide."
See the guide below for further information
Driving abroad - British Government website. Contains general information about driving abroad and gives you the option to search for specific advice by country
Finally, Donít forget your excess cover and buy it before you set off
Excess charges could cost you up to £1,000 or more. Protect yourself by organising your insurance4carrental car hire insurance before you head to Europe.
A few Images of Israel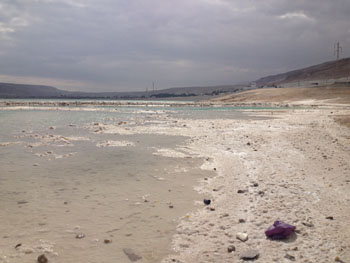 Dead Sea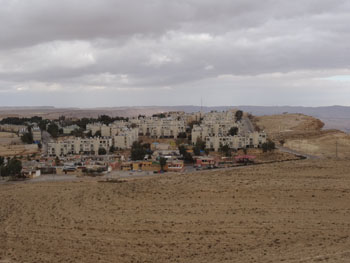 Negev Desert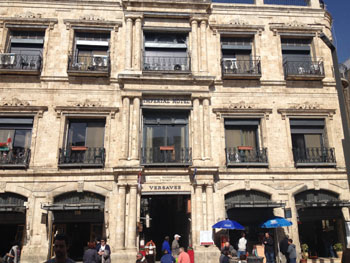 Jerusalem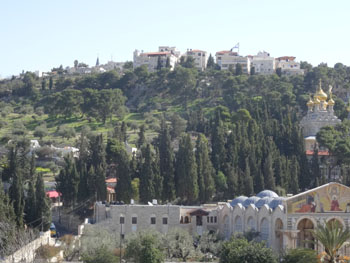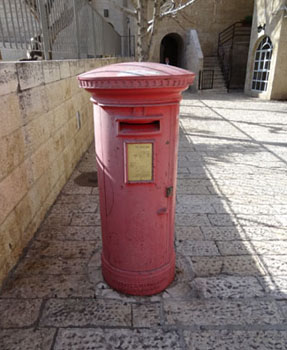 British style Post box left over from end of 1948 era in East Jerusalem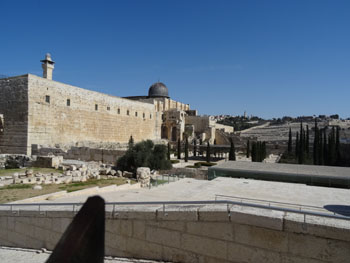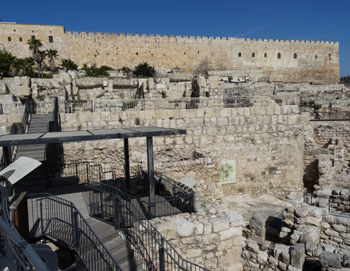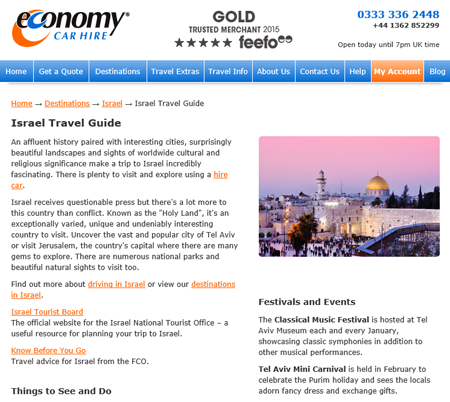 See the Economy Car Hire guide to Israel Here