Key rules, regulations and things to know
Driving: Drive on the right and overtake on the left.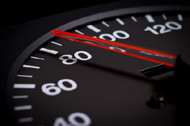 Speed limits
are strictly enforced as are the laws governing them- because of the size of the country low speed limits of 50km/h to 70km/h will be normal.
The minimum age
for driving a car in Monaco is 18 years old Minimum Driving Ages European Countries - Here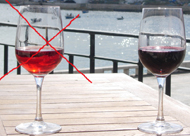 Drinking and Driving:
0.05 - If the level of alcohol in the bloodstream is above the legal limit the offender can incur severe penalties including a fine, imprisonment and / or confiscation of his /her driving licence
More information Here
As the level is very low, it is best not to drink and drive.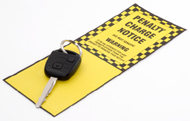 Fines: On-the-spot fines or 'deposits' are severe. An official receipt should be issued. Vehicles parking contrary to regulations may be towed away and impounded.(see section below)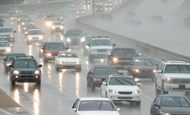 Headlights: Dipped headlights must be used in poor daytime visibility.
Motorcycles: Use of dipped headlights
during the day is compulsory. The wearing of crash helmets is compulsory for both driver and passenger of any two-wheel motorised vehicle.

Seat belts: It is compulsory for front and rear seat occupants to wear seat belts.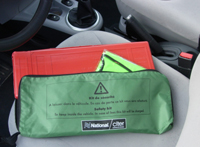 Warning Triangles - Reflective jackets: These should always be carried - many manufacturers issue them as standard. In the event of a breakdown this should be displayed as well as hazard warning lights.One reflective jacket in the vehicle. This does not apply to drivers of two-wheeled and three-wheeled vehicles. This should be kept in the passenger compartment, not the boot.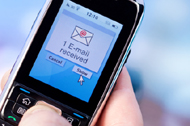 Mobile Phones: It is illegal to use a hand held mobile phone whilst driving. Don't risk using one as you can receive a heavy fine in most countries and more important cause a serious accident

Disabled Parking:
The Blue Badge is recognised in all European countries
-
More information Here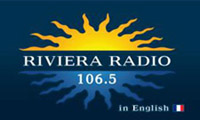 Riviera Radio English speaking radio with music, local French News and World News from the BBC in London - Covers Monaco plus an area from Sanremo in Italy to San Tropez in France (and as they say "all the way out to sea")on 106.5 FM and via their website Here

According to the letter section of The Riviera Reporter magazine (December 2008/January 2009 edition) A Monaco resident reported "I've just been told that Monaco registered cars can only be driven by the owner. This means that I can't allow my car to be driven by visiting friends or family as apparently they would't even be insured". The Riviera Reporter reply. "This stems from a modification to the highway code dated April 2008.
According to insurance broker Eric Blair, who is in a better position than anyone to know the details concerning this situation, the new rules mean that any Monaco registered car can only be driven by the owner, their spouse/husband and children as they are declared Monaco residents and therefore "Carte de séjour" holders. Insurance wise, the policy could be considered as "nul and void" on the basis that if the driver at the time of an accident did not comply with local law, them the driver would be unauthorised to drive." The Riviera Reporter goes on to say "Eric is raising this matter with the Insurance Brokers?Agents Association to obtain their position. When The Riviera Reporter knows more they will print it.
October 2012 update - From The Riviera Reporter's Forum Mike Meade editor of The Riviera Reporter " I put the question to the most authoritative source for Monaco insurance. Eric Blair, Honorary British Consul to Monaco and CEO of The Eric Blair Network. Here's his answer": The law is even stricter : a Monaco registered car can only be driven by the owner, his wife and children, BUT only if they are Monaco residents too. But the law also obliges Insurers to insure any drivers, there may be slight restrictions such as an excess for young drivers.
So, in practical terms, no one to my knowledge has been stopped and fined for lending their car with Monaco plates to their brother who is not a Monaco resident, and Insurers have not turned down a claim on the same grounds. The reason behind this Law this is to avoid cars with Monaco plates being driven and garaged on an annual basis outside of Monaco, such as Paris, London or other.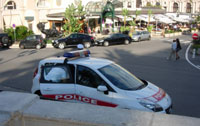 €150 cash fine for going over red light in Monaco and €60 for going down wrong way on one way street - May 2010
Richard Sharpe was driving out of the Monte Carlo Casino car park and heading for the A8 autoroute. He misread the road and went through a red light. He was pulled over by a policeman who demanded an on the spot fine of one hundred and fifty euros in cash. He was told that unless he paid the money immediately the car would be impounded and he and his wife would not be allowed to leave Monaco. They had to go to an ATM to obtain the cash and pay it over.
A receipt was issued. Another reader of The Independent Craig Brand reported in the 29th May 10 edition of Independent Traveller that after watching the Monaco Grand Prix, he left to go to Nice. He came to a roundabout and was confused by the road signs and ended up going down a one way street. Police immediatelt pounced and issued a €60 fine. Take great care when driving in Monaco. It could prove rather expensive.
Automobile Club de Monaco - to enter the site click on the image above left
Telephone Country Code: +377
See Also:
After Monaco London has electric car hire - April 2011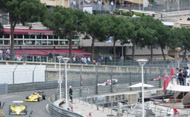 Historic Monaco Grand Prix - Grand Prix de Monaco Historique In Monaco in May every other year the Historic Grand Prix is held. The event features cars from the era of the first Monaco Grand Prix in 1929 till 1978. It is a very inexpensive and enjoyable way to spend a weekend watching some traditional motor racing. Article Here
Historic Monaco Grand Prix - Grand Prix de Monaco Historique Feature Here
Emergency Telephone number: pan-EU Emergency 112 Can be used in all EU Countries and many others and it can be dialled from a locked mobile or a mobile with no sim card. We have driving guides for those countries marked in red below (plus other non EU member European countries).
Austria - Belgium - Bulgaria - Cyprus - Czech Republic - Denmark - Estonia - Finland - France - Germany - Greece - Hungary - Ireland - Italy - Latvia - Lithuania - Luxembourg - Malta- Netherlands - Poland - Portugal - Romania - Slovakia - Slovenia - Spain - Sweden - United Kingdom
It is not a lot and in some countries even to drink the glass on the right would be breaking the law if you drove afterwards in others a sip would be too much see "Wine" below

"Wine
- even a sip will send you over the limit and invalidate your insurance in Parkistan, Cuba, Indonesia, Romania, Jordan and Nigeria, according to Rhinocarhire.com which produces a comprehensive guide."
See this guide for further information
Emergency Telephone Numbers in Europe:
Emergency Telephone number: pan-EU Emergency 112 Can be used in all EU Countries and it can be dialled from a locked mobile or a mobile with no sim card.
Driving abroad - British Government website. Contains general information about driving abroad and gives you the option to search for specific advice by country
Finally, Don't forget your excess cover and buy it before you set off
Excess charges could cost you up to £1,000 or more. Protect yourself by organising your insurance4carrental car hire insurance before you head to Europe.