So if you live in the UK, Ireland, France, Germany, USA, South Africa, Cyprus, Sweden, The Netherlands, Spain, Japan, New Zealand, Canada or many other countries worldwide, you should be able to buy car hire excess insurance / motorhome hire excess insurance from some of the insurance companies advertising on this site.
You should of course check with individual insurance providers who advertise on this site for their terms and conditions as some of these insurance companies might have restrictions about selling their products in certain countries from time to time.
Some companies also restrict coverage in a policy holder's home country.
You then pay the insurance company by card in your own currency £ / € / $ etc and make all arrangements direct with those companies. Car Rental Collision Insurance can then be arranged.

Note some providers only sell to residents of EU (+EAA) member countries. Others cover a slightly larger zone including residents of US and Australia


Click on a logo below for more information from these providers who are advertising car hire excess insurance and motor home excess insurance
x
___________________________________
Available to customers who live within the European Economic Area

From FAQs: Who can purchase a Collision Damage Waiver/Car Hire Excess Policy? Any Resident of the European Economic Area aged between 21 years and 85 years
What countries am I covered in? Cover is provided on a European or Worldwide basis. European policy covers Europe - all countries West of the Ural Mountains, United Kingdom, Northern Ireland, Channel Islands, Isle of Man, Ireland, islands in the Mediterranean, Morocco, Tunisia, Turkey, Canary Islands, Madeira, Iceland, Egypt, Israel and the Azores. Worldwide policy covers Worldwide countries excluding any trip in, to, or through Afghanistan, Belarus, Cuba, Congo, Iran, Iraq, Ivory Coast, Liberia, North Korea, Myanmar, Sudan and Zimbabwe
___________________________________
For residents of EU/Europe only +



February 2012 The only residents from outside the EU / Europe at the moment that can buy a product are US and Austalian citizens, who can buy European and Worldwide Excess insurances, but not the other policies
___________________________________
motorhome hire excess insurance
Car hire Insurance Providers below
___________________________________
Questor insurance services Car Hire Excess and Motorhome Excess Insurance

___________________________________
worldwideinsure.com car hire insurance
Travel Insurance from worldwideinsure.com - Here
___________________________________

carhireexcess.com car hire insurance for UK Residents

carhireexcess.com car hire insurance for IRISH Residents

___________________________________
iCarhireinsurance.com
___________________________________

worldwideinsure.com motorhome excess insurance
___________________________________
x
Questor insurance services Motorhome Excess insurance and Car hire Excess Insurance

___________________________________

worldwideinsure.com motorhome excess insurance
___________________________________
___________________________________

jml Group Blogspot sites - read our blogs and add your comments to:

Car hire excess insurance

jml Property Insurance

Irish Property Insurance Plus

Find jml on twitter

jml Insurance

Irish Property Insurance

Find jml on facebook

jml Insurance
___________________________________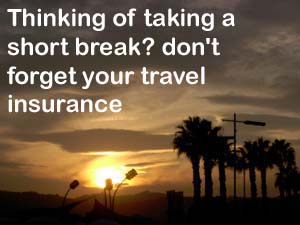 ___________________________________
Driving in Australia | Driving in Canada | Driving in New Zealand |Driving in the USA |Driving in Europe (with detailed country guides)| Driving in South Africa
___________________________________

___________________________________