Car hire insurance continues to be discounted on sales generated via jml Group websites...
Released: 28th June 2011
Summary Details: For several months discounts have been given by car hire insurance companies on sales generated via insurance4carrental.com and jml insurance websites and this will continue for a few more months.

Questor Insurance are very pleased to announce that their 10 per cent discount will continue on all sales that have been generated via an exclusive link from insurance4carrental.com and jml Insurance till the end of 2011.

At insurance4carhire.com the company that started car hire excess insurance a number of years ago, customers can save £9.80 off the £49.00 annual Europe 31 days policy by only having to pay £39.20 if they purchase via a link from the jml Group/insurance4carrental.com sites
The worldwide 31 days is currently being discounted from £65.00 to £52.00 a saving of £13.00.

There are a great choice of providers advertising at www.insurance4carrental.com and one of these is WorldwideInsure. They have been featured in a June edition of The Sunday Times for offering the best value for money Car Hire Excess Insurance , beating big name competitors Avis and Budget.
Whether you are hiring a car for a couple of days or a couple of weeks you will usually find that you have to pay an additional amount for the "excess insurance". It is usually much cheaper to buy this separately from a specialist insurance company than buying it when you book the hire car.
So with the main summer holiday season only days away, it is the time to purchase your car hire excess insurance now. It is a lot cheaper buying it through an independent insurance company than buying it from the car hire company.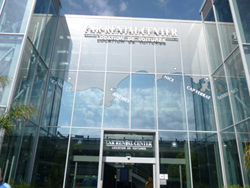 Car hire is big business these days and in Nice, France which accounts for 10 per cent off all car hire in France, a brand new car hire terminal has just been opened. All the car hire companies and their vehicles are under one roof in a three storey 50 million euro building.
A spokesperson for insurance4carrental.com suggests you pay a visit to http://www.insurance4carrental.com today to take advantages of the great deals the insurance companies are offering via that site..
Company Information
jml-property-Insurance.co.uk is part of jml Property Services, the trading name of Jeffrey Milner Ltd. The company is an UK based company that was established in 1979. jml insurance acts as a web promoter for insurance companies selling property insurance including landlord and tenant rental products, pet insurance, wedding insurance, motor insurance, car hire excess insurance (via www.insurance4carrental.com), van hire excess insurance (via www.insurance4vanrental.com),motohome insurance (via www.insurance4motorhomerental.com ),travel insurance and non standard insurance products. They also operate jmlvillas.com an online marketing service for owners of holiday home property to advertise and are part of the jml Group that includes jml Training Consultancy.
Ends...
© jml Property Services June 2011
Return to Media - Press Releases
_________________________________________
The jml Insurance website advertises and introduces you to many insurance products. To enter this site click on logo below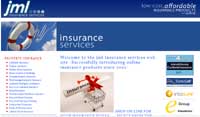 _________________________________________
Car hire Excess Insurance Blog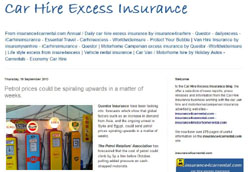 _________________________________________
Return to Media - Press Releases
_________________________________________
Driving in Australia | Driving in Canada | Driving in New Zealand |Driving in the USA |Driving in Europe (with detailed country guides)| Driving in South Africa
_________________________________________
_________________________________________