Summary Details: Easter is very late this year and many people are taking a break after the long cold winter in northern Europe. As lots of holidaymakers take fly / drive vacations, it is important to buy the car hire excess insurance in advance.
As the Easter weekend starts on the 22nd April in 2011, the schools have already broken up as otherwise the Easter holiday would nearly run into the mid summer break. Schools will only be back a couple of days before another long bank holiday weekend in the UK. That is two on the trot with the Prince William / Kate Middleton wedding on the 29th April and the May day bank holiday on the 2nd May.
So if you are taking a break during this time and hiring a car or motorhome, don't forget to buy your car / motorhome excess insurance in advance. It can work out a lot cheaper if you buy it online from a company advertising on the www.insurance4carrental.com website than from the rental company.
There is a great selection of companies advertising and a daily policy starts from just £1.94. A couple of the companies advertising on the site insurance4carhire and Questor Insurance are running promotional discounted policies if they are purchased on line via insurance4carrental.com
These extended bank holidays are also a great time to go and buy new furniture and as bargains can usually be found by shopping in out of town businesses that can deliver, but do not deliver all of their lines, then renting a van is the answer. You can hire a van with your family or friends and fill it up with your purchases of self assembly furniture or ready made and save a lot of money that way.
As with renting a car or motorhome, buying the van hire excess insurance online will save you money. Daily policies are from under £8 a day and a couple of companies advertise their products on the insurance4carrental.com site - insuremyvanhire.com and iCarhireinsurance.com
The insurance4carrental.com site also promotes a lot of trave insurance companies including Direct Travel, Endsleigh, Staysure, Kinsure, Esssential Travel, JS Insurance, Simple and Quotezone. If you are looking for that car, motorhome or van to hire, insurance4carrental act as agents for Holiday Autos.
More information at insurance4carrental.com
Company Information
jml-property-Insurance.co.uk is part of jml Property Services, the trading name of Jeffrey Milner Ltd. The company is an UK based company that was established in 1979. jml insurance acts as a web promoter for insurance companies selling property insurance including landlord and tenant rental products, pet insurance, wedding insurance, motor insurance, car hire excess insurance (via www.insurance4carrental.com), van hire excess insurance (via www.insurance4vanrental.com),motohome insurance (via www.insurance4motorhomerental.com) ,travel insurance and non standard insurance products. They also operate jmlvillas.com an online marketing service for owners of holiday home property to advertise and are part of the jml Group that includes jml Training Consultancy.
© jml Property Services April 2011
Ends...
Return to Media - Press Releases
Return to Car Hire Excess Blog Notes Info
_________________________________________

_________________________________________
The jml Insurance website advertises and introduces you to many insurance products. To enter this site click on logo below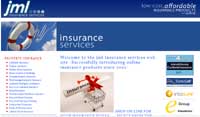 _________________________________________
Car hire Excess Insurance Blog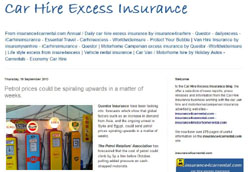 _________________________________________