THIS INSURANCE IS INTENDED FOR: Any person eligible to purchase this insurance renting a vehicle covered by this insurance where there is a financial liability under the terms and conditions of the Rental Agreement.
YOU ARE ELIGIBLE TO PURCHASE THIS INSURANCE IF: you are: -
1. Aged between 24 and 74
2. Holding a valid or internationally recognised driving licence
3. Eligible to rent and drive the vehicle and able to adhere to the terms of the car hire agreement
4. Named on the Rental Agreement.
YOU ARE COVERED FOR: Any physical loss or damage to the Rental Vehicle for which you are responsible for under the terms of the Rental Agreement, (including damage to windscreens, tyres and the under body and vehicle keys), fire, theft, vandalism as well loss of use of the Rental Vehicle and the Keys to the rental vehicle.
THE POLICY LIMITS ARE: The excess shown in the car rental agreement up to £3,000 any single incident or series of incidents during any single rental agreement. This policy is subject to a £100 excess. GEOGRAPHICAL AREA Cover for rentals in the United Kingdom only
This policy is Underwritten by Solid Försäkringar, Sweden
10% Discount on Questor insurance products advertised on this site - this offer extended till end of 2020 via this website
Questor insurance are offering a 10% discount to anyone purchasing their insurance. It must be purchased before the 31st December 2020. To obtain your discount CICK HERE and enter the code JML2033INS when you are prompted to on the Questor website
For full terms (and any updates)you must visit the Questor Insurance website Here

QUESTOR INSURANCE is authorised and regulated by the Financial Conduct Authority (firm reference number 466942) for the sale and administration of general insurance products in the United Kingdom and throughout the Members of the European Economic Area (EEA). Questor Insurance Services Limited Orchard House, Station Road, Rainham, Kent ME8 7RS, United Kingdom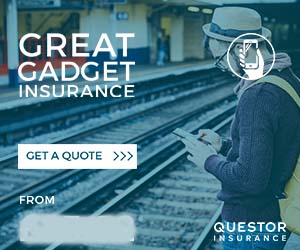 _________________________________________
Car Hire Excess Insurance from Questor Insurance - Here x
_________________________________________
Motorhome Hire Excess Insurance from Questor insurance - Here
_________________________________________
Minibus Hire Excess Insurance from Questor insurance - Here
_________________________________________
Car Club Excess Insurance from Questor Insurance - Here
_________________________________________
LifeStyle-Lite Excess Insurance - Here
_________________________________________
_________________________________________
Standard Travel Insurance - Here
_________________________________________
Winter Sports Travel Insurance - Here
_________________________________________
Back Packers Travel Insurance - Here
_________________________________________
Questor Insurance Services Orchard House, Station Road, Rainham, Kent ME8 7RS, United Kingdom are Authorised and regulated by the Financial Conduct Authority - Firm reference 466942